Lab Leaders
The People's Economy Lab framework thrives on the projects of Lab Leaders actively working to implement the ideas of the original Lab and the coordination of strategies. The current coordination staff include:
Deric Gruen
People's Economy Lab
Focus: Build the Backbone
Pronouns: he/him
first @ peopleseconomylab.org
Deric works at the intersection of equity, environment, and community and economic development. He is the Co-Director at Front and Centered, a climate justice coalition, where in collaboration with the People's Economy Lab and other partners, he developed the New Economy Washington project. He co-developed the Rethinking Prosperity at the University of Washington Center for Communication and Civic Engagement, served as the founding Sustainability Director at Bellevue College, was a Fellow at the Sightline Institute, worked at the Trade Development Alliance, and has consulted on numerous local and international projects. He is on the board of the Sustainable Consumption Research and Action Initiative and contributes to work groups of the the New Economy Coalition.
Contact email: deric@peopleseconomylab.org
Njuguna Gishuru
Peoples Economy Lab
Focus: Build the New
Pronouns: : he/him
first @ peopleseconomylab.org
Njuguna Gishuru is a Seattle based community development consultant who specializes in developing restorative economic strategies for oppressed communities, building capacity and enhancing access to capital for entrepreneurs of color and cultivating new economies that advance empowerment and social justice for all. Njuguna's personal background and extensive experience in banking, consumer protection and community development make him uniquely suited to serve the needs of Black, Indigenous and People of Color for greater economic empowerment. Njuguna currently serves as a Director on the Boards of the African Chamber of Commerce of the Pacific Northwest, Urban Family, the Multicultural Community Coalition (MCC) and One Vibe Africa. He is the son of two of Seattle's most renowned African community leaders and is deeply committed to advancing their legacy of service in Washington and beyond.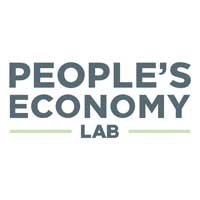 Shiho Fuyuki
Peoples Economy Lab
Focus: Move the Money
Pronouns: she/her
first @ peopleseconomylab.org
Shiho Fuyuki is a strategic thought leader and connector who works to build an intentional and collaborative social impact ecosystem with values aligned stakeholders to prioritize equitable access to resources and economic opportunities for underserved communities. Over the last decade, she has worked with many foundations and impact investors across the country to deploy capital in more meaningful ways through fostering shared learning experiences, curating resources and facilitating relationship building. Shiho is co-chair of the Seattle/Puget Sound Chapter of Asian Americans and Pacific Islanders in Philanthropy, co-founder of Kibei Giving Circle, and a volunteer tax preparer for the United Way of King County at the Rainier Community Center.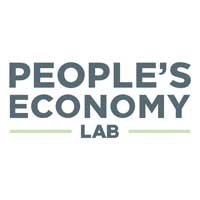 Founding Lab Leaders
The People's Economy Lab framework was created by a group of organizers, thinkers, and do-ers that are creating a community-centered economy in Seattle.  While many are in new roles and the Lab is revising its structure, their contributions live on.
Shevanthi Daniel-Rabkin
Democracy at Work
Director of Cooperative Conversions
Shevanthi (Shev) is passionate about the intersection of sustainable business and economic development. Her work spans over fifteen years in community and labor organizing, and strategic capacity building with nonprofit and small businesses. She previously served as Lead Manager of Worker Cooperative Initiative at Pinchot University – Center for Inclusive Entrepreneurship, and also helped develop a Cooperative Management Certificate program at Pinchot University. Shevanthi has managed and implemented large-scale labor organizing and worker justice campaigns with SEIU1199 NW, and programs centered on civil rights and social justice leadership, in rural and urban centers across the country, as well as solidarity work in South Africa, Nicaragua and Ethiopia. Shevanthi is also a co-founder of the O'Dell Education Center, a nonviolence direct action and leadership academy in Washington State, owned and operated by the Institute for Community Leadership. She is also Executive Board member at the Center for Women in Democracy, strengthening women's capacity and leadership in public and private sector. Shevanthi has an MBA in Sustainable Business from Pinchot University and BA in History and Anthropology from University of Washington.
Contact email: sdaniel@institute.coop | Phone: (415) 379-9201 Ext. 11
Victoria Santos
Young Women Empowered
Co-Director
Victoria's commitment to social justice, racial equity and compassionate service has expressed itself in many forms over the past 30 years, including non-profit leadership, consulting, sustainable development and community organizing projects in the U.S. and internationally. Victoria's far-reaching vision of human potential consistently centers people of the African Diaspora. Authentic presence, compassionate communication, commitment to social justice and racial equity, and lifelong learning are threads running through all of Victoria's work.
Contact email: Victoria@y-we.org
Will Von-Geldern
Ventures
Director of Advocacy and Communications
Pronouns: he/him
Will is Director of Advocacy and Communications at Ventures, a nonprofit that helps low-income entrepreneurs start and grow their businesses. Ventures supports the People's Economy Lab's vision of an inclusive, diverse local economy by providing coaching, incubation, financing, and advocacy for entrepreneurs with limited resources through the Puget Sound region. Prior to Ventures, Will held various roles in public policy and advocacy while completing his MPA at Columbia University's School of International and Public Affairs. He first became involved with microenterprise development as an IDEX Global Fellow in Hyderabad, India.